Details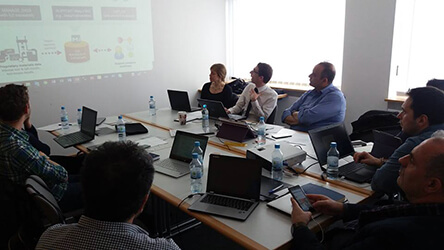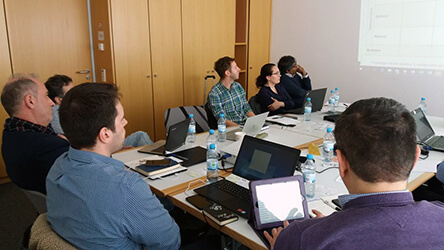 CORNET 2nd Technical Meeting has been successfully completed, with primary focus on Materials' Specifications and the Establishment of the Open Innovation Platform & Database. The meeting took place at the International Congress Center Munich, at Messe Munich, on March 13th, with participation of GRANTA, Fluxim, AUTh, OET, HOPE-A, NPL, UOI and USUR.
Details
Nanotechnology Lab LTFN, OET, and BL-Nanobiomed (HOPE-A members), together with HOPE-A, will participate at Printed Electronics Europe, 11-12 April 2018. The event will take place at Berlin, Germany (Estrel Convention Center). We are looking forward for your visit at our booth 011. More information here.
Details
HOPE-A together with its members Nanotechnology Lab LTFN, OET and Advent Technologies succesfully participated at the International Exhibition & Conference for the Printed Electronics Industry - LOPEC which concluded on March 21st.
Details
HOPE-A together with NAMEC-Cluster, Nanotechnology Lab LTFN and the NANOTEXNOLOGY 2018 Organizing Committee, organize a Special Workshop on EU Projects on Nanotechnologies & Advanced materials for OPVs and Perovskites gathering coordinators of EU Projects, Technology, Industry & Market experts.
More information here.