RealNano is an ambitious project funded by Horizon2020 EU's new research and innovation programme, that will play a major role in the Digital Transformation of the EU industries since it will increase the intelligence of manufacturing processes for of Organic Electronics (OEs) and other industrial applications by demonstrating a yield improvement up to 90%, in combination to above 30% reduction on wastes and resources for nanomaterials upscaling. The project's innovations will boost the reliability, efficiency and cost-effectiveness of OE manufacturing processes, to develop nanomaterials, devices and products with a return of investment less than 5 years.
The OEs market continues to grow rapidly and revolutionizes many industrial applications in Green Energy, Lighting, Smart Buildings, Smart Cities, Lighting, Automotive etc, through OPVs, OLEDs, Printed Biosensors, Flexible Batteries leading to a Digital, Green Deal and Circular Economy. Nevertheless, the current OEs industrial manufacturing processes cannot meet the increased commercialization demands on manufacturing speed, materials quality, reliability, efficiency and stability as well as to reduce the amount of waste produced during manufacturing processes. It is due to the lack of robust nanoscale analytical tools that could offer quality control and a cost-effectives manufacturing methods, accelerating the entrance of advanced products in the market.
The RealNano scope's is to solve the above problems offering many advantages to the Digital industry! The project will develop novel and fast real-time nano-characterization materials tools & methodologies based on Spectroscopic Ellipsometry, Raman Spectroscopy, Imaging Photoluminescence and Laser Beam Induced Current Mapping that will be integrated to in-line R2R (Roll-to-Roll) Printing and OVPD (Organic Vapor Phase Deposition) Pilot-to-Production Lines (PPLs) for characterization of Organic & Printed Electronics nano- materials, layers, devices, process and products during their manufacturing for improvement of quality and reliability of the final products. Lastly, RealNano will transfer the results to the industry by Open Innovation (Dissemination, Training, Networking and Clustering) and Management to inform the stakeholders how to contribute and be benefited by the project's innovations.
The Consortium with 10 partner organizations is led by the Nanotechnology Lab LTFN of the Aristotle University of Thessaloniki (Greece) and is well-balanced in terms of involvement of industrial and SME partners: Organic Electronics Technologies P.C. (Greece), SEMILAB (Hungary), Granta Design (UK), Coatema Coating Machinery GmbH (Germany), Centro Ricerche Fiat SCPA (Italy), Hellenic Organic & Printed Electronics Association (Greece), APEVA (Germany), InfinityPV (Denmark), BL NanoBioMed (Greece). The project has a duration of 36 months (1 March 2020 – 28 February 2023) and is funded 100% from the EU with a total budget of 4.9 Million Euros.

Call: H2020-DT-NMBP-08-2019
Type of action: Research and Innovation action (RIA)
Acronym: RealNano
Title: In-line and Real-time Nano-characterization technologies for the high yield manufacturing of Flexible Organic Electronics
Duration: 36 months (1 March 2020 – 28 February 2023)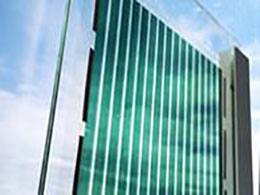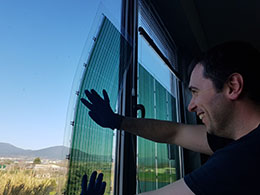 Published articles in Greek:
Real Nano: Από το ΑΠΘ ο συντονισμός του έργου που αναμένεται να αλλάξει μια βιομηχανία δεκάδων δισ. ευρώ (23/12/20 www.startupper.gr)
Από τη Θεσσαλονίκη ο συντονισμός του Real Nano (22/12/20 www.city365.gr)
[Η Ναυτεμπορική]: Από τη Θεσσαλονίκη ο συντονισμός του Real Nano (21/12/20 www.multi-news.gr)
Από τη Θεσσαλονίκη ο συντονισμός του Real Nano (21/12/20 www.mforotexniki.gr)
Από τη Θεσσαλονίκη ο συντονισμός του Real Nano (21/12/20 www.sepe.gr)
Ο συντονισμός του κοινοτικού ερευνητικού έργου «Real Nano», από τη Θεσσαλονίκη (21/12/20 www.energyup.gr)
Από τη Θεσσαλονίκη ο συντονισμός του Real Nano (21/12/20 www.naftemporiki.gr)
Real Nano: Από τη Θεσσαλονίκη ξεκινά το ερευνητικό έργο που θα παίξει σημαντικό ρόλο σε μια βιομηχανία δεκάδων δισ. ευρώ (21/12/20 www.newsbeast.gr)
Από τη Θεσσαλονίκη ο συντονισμός του κοινοτικού ερευνητικού έργου Real Nano (21/12/20 www.analitis.gr)
Από τη Θεσσαλονίκη ο συντονισμός του κοινοτικού ερευνητικού έργου Real Nano (21/12/20 www.amna.gr)
REAL NANO: Το φιλόδοξο εργαλείο της Ψηφιακής Βιομηχανίας των Οργανικών Ηλεκτρονικών (20/12/20 www.voreini.gr)